Security for Business Email
MAILEssentials is a next generation detection technology, which augments your existing mail service – on premises, Hosted Exchange or  Microsoft 365– in an easy to manage solution that does not consume valuable IT resources and surrounds your system with several layers of protection. Inbound and outbound mail are filtered in the cloud where threats are disarmed, virtually eliminating security risks before they reach their target.
Purpose-built for the Security Conscious Business
Safeguard your email and protect your business from phishing, corporate espionage and other cyberattacks with MAILEssentials. Your email can be the gateway criminals need to access your company's data. With more than two thirds of an organization's intellectual property being exchanged by email, you don't want your competitors getting access to your confidential communication.
Never lose any email again! If your email server is unreachable MAILEssentials' email spooling feature stores your data online for up to 14 days and allows you to access a password protected web interface to view email stored online. Once the email server comes back online, all emails queued by MAILEssentials will be automatically forwarded.
Spam Filtering & Virus Protection
MAILEssentials uses advanced machine learning techniques that continuously adapts to detect new types of spam, stopping even the newest and most cunning types of attacks. Zero Hour Outbreak prevention ensures complete defence against new outbreaks, even prior to anti-virus vendor updates.
Stop out-bound security breaches. Eliminate the risk associated individuals making security and disclosure policy decisions, by implementing user-transparent, centrally based and policy-driven data loss prevention filters. The system guards against leaks in email and web protocols with highly accurate detection backed by policies customized with point-and-click ease.
Continuously monitor suspicious messages that may contain malicious URLs or malicious attachments and observes user clicks to prevent exposure to cyber-attacks.
MAILEssentials offers an emergency inbox so users can send and receive email even if your mail server is down. This emergency inbox abides by the same strict security standards, so all emails are filtered for spam and viruses before it ever reaches the user.
Securely store data offsite in a legally admissible and encrypted format that does not allow for any changes to be made to the original email. Benefit from individual and controlled global access, plus a fully indexed search and eDiscovery feature that meets regulatory compliance.
MAILEssentials is powered by Proofpoint.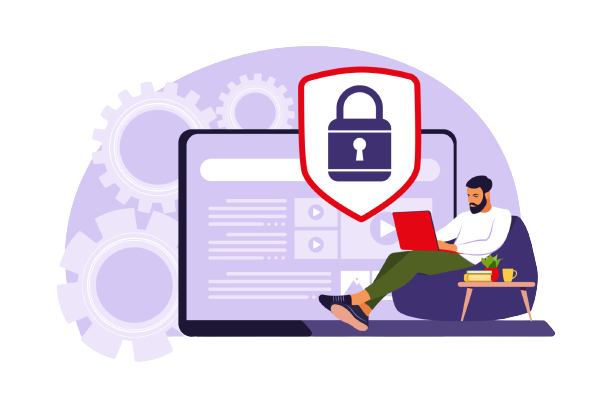 Need more information about our solutions?